Glass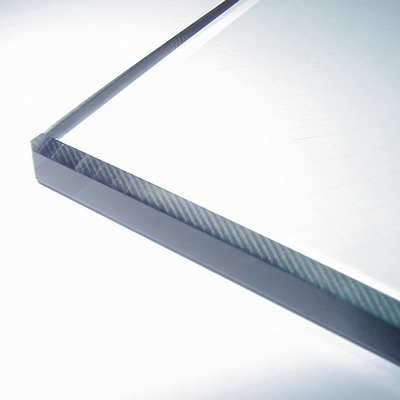 Glass is a substrate that can acquire a surface finish or even additional functions if coated. In recent times, the importance of flexible glass as a roll-to-roll substrate has also increased.
Glass is refined or given new functions in different ways. Here, Coatema offers innovative coating methods such as sol-gel coating using a slot die as well as the coating/printing method of reverse gravure on float glass on an industrial scale. Wet-chemical coating methods offer advantages over and above the traditional vacuum method for thin functional layers on glass.
However, Coatema's plants can be used to refine thin display or solar glass as well as float glass. Particularly in the solar field, one important area during the last few years has been work on anti-reflection layers. The lamination of functional films on glass is also a specialism of Coatema, including e.g. fire-retardant films that are processed with float glass to produce laminated safety glass.
One important development is the use of flexible glass in roll-to-roll applications that must be specially designed for this purpose. Here, Coatema developed the basics of web guidance and tension control, which are now seeing increasing use.
The Coatema Test Solution system, Easycoater and Thin Film Coater, which was developed for the display area and can be used to apply up to three layers, can be used for the initial testing of inks and recipes.
To receive detailed quotations, please contact our project planning team at This email address is being protected from spambots. You need JavaScript enabled to view it..
Scale-up process
The Coatema R&D centre boasts various piece good plants such as the Test Solution and multiple Easycoaters in different designs. Thanks to Coatema's rich experience in the design of coating dies for low-viscosity media and the development of a special, intermittent die for these media, ideal coating systems are available here.
Application areas
Shatterproof glass

Solar glass

Display glass